JANICE'S BLUES ALLEY PRESENTS
RONNIE DYSON

| | |
| --- | --- |
| | Wikipedia: Ronnie Dyson |
| | New Black Man: Ronnie Dyson |
| | Soul Walking: Ronnie Dyson |

June 5, 1950 ' November 10, 1990


Washington, D.C., vocalist Ronnie Dyson enjoyed both stage and R&B success. He was the lead actor in the Broadway production of the musical Hair, and his initial hit was a song from the off-Broadway musical Salvation. "(If You Let Me Make Love to You Then) Why Can't I Touch You" was both Top Ten R&B and pop in 1970, and "I Don't Wanna Cry" was also Top Ten R&B that same year. Dyson kept recording for Columbia until 1978, scoring one more hit in 1976 with a very different type of song, "The More You Do It (The More I Like It Done to Me)," a marked departure from the vulnerable, anguished numbers that had characterized his approach in the past. He moved to Cotillion in the '80s, but didn't have much success there. Dyson also was in the film Putney Swope. His final recording was "See the Clown" in 1990. He died that year of a heart attack.

-- Ron Wynn of All Music Guide.
| | |
| --- | --- |
| | She's Gone |
| | Make it With You |
| | Emmie |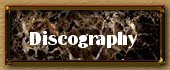 | | | |
| --- | --- | --- |
| LINKS | YEAR | TITLE |
| | 1970 | Why Can't I Touch You |
| | 1973 | One Man Band |
| | 1973 | When You Get Right Down To It |
| | 1976 | The More You Do It |
| | 1977 | Love In All flavors |
| | 1979 | If The Shoe Fits |
| | 1982 | Phase 2 |
| | 1983 | Brand New Day |
| | 1995 | Constantly |
| | 1995 | Ronnie Dyson: His All-Time Golden Classics |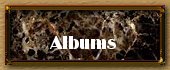 01. I Don't Wanna Cry
02. Emmie
03. A Touch Of Baby
04. I Just Can't Help Believing
05. She's Gone
06. Band Of Gold
07. Why Can't I Touch You
08. Make It With You
09. Fever
10. Do What Your Heart Tells You To Do
11. Bridge Over Troubled Water

01. One Man Band (plays all alone)
02. I Think I'll Tell Her
03. Just Don't Want To Be Lonely
04. Give In To Love
05. When You Get Right Down To It
06. A Wednesday In Your Garden
07. Something
08. Girl Don't Come
09. Point Of No Return
10. Love Of A Woman
01. I Don't Wanna Cry
02. Emmie
03. A Touch of Baby
04. I Just Can't Help Believin'
05. She's Gone
06. Band of Gold
07. When You Get Right Down to It
08. Why Can't I Touch You?
09. Make It With You
10. Fever
11. Do What Your Heart Tells You to Do
12. Bridge over Troubled Water

01. Song For You
02. Close To You
03. The More You Do It
04. You Set My Spirits Free
05. You And Me
06. Love Won't Let Me Wait
07. Lovin' Feelin' Won't You Come Stay With Me
08. Jive Talkin'
01. I Want To Be Where You Are
02. Ain't Nothing Wrong
03. Don't Be Afraid
04. I Just Want To Be There
05. No Way
06. Sara Smile
07. Just As You Are
08. I Can't Believe That
09. You're Number One

01. If The Shoe Fits Dance In It
02. So In Love With You
03. Couples Only

04. Hide Behind Music
05. Everything You Need
06. Long Distance Lover

01. Bring It On Home
02. Heart To Heart
03. One More Chance For The Fool
04. Say You Will
05. Expressway To Your Heart

06. Now
07. Even In The Darkest Night
08. Foreplay
09. I Found Someone



01. All Over Your Face
02. Let The Love Begin
03. Don't Need You Now
04. Waiting For You

05. Tender Lovin Care'
06. I Need Just A Little More, Lovin'
07. I Gave You All Of Me
08. You Better Be Fierce

01. Are We So Far Apart?
02. Constantly
03. I Gave You All Of Me
04. Waiting For You
05. Tender Loving Care

06. You Better Be Fierce
07. Let The Love Begin
08. My Fantasy
09. It's All Over Your Face
10. Don't Need You Now

01. I Don't Wanna Cry
02. Emmie
03. A Touch Of Baby
04. I Just Can't Help Believing
05. She's Gone
06. Band Of Gold
07. Why Can't I Touch You
08. Make It with You
09. Fever
10. Do What Your Heart Tells You To Do
11. Bridge Over Troubled Water
12. One Man Band (plays all alone)

13. I Think I'll Tell Her
14. Just Don't Want To Be Lonely
15. Give In To Love
16. When You Get Right Down To It
17. A Wednesday In Your Garden
18. Something
19. Girl Don't Come
20. Point Of No Return
21. The Love Of A Woman
22. The More You Do It
23. Don't Be Afraid