JANICE'S BLUES ALLEY PRESENTS
MAJOR HARRIS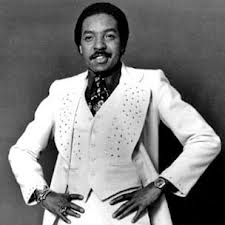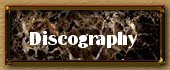 Wikipedia
Soul Tracks
Soul Walking

After years of trying, Major Harris finally scored a big hit with the romantic, sensual "Love Won't Let Me Wait" in the summer of 1975. The ballad, with sexy backing vocals supplied by session singer Barbara Ingram, made its mark at number five on the pop charts while topping the R&B chart. He was born into a musical family on February 9, 1947, in Richmond, Virginia, as Major Harris III. His grandparents worked in vaudeville, his father was a professional guitarist, and his mother led the church choirs. His brother was Joe Jefferson, a Philadelphia songwriter responsible for many of the Spinners' hits like "Mighty Love," "Love Don't Love Nobody," and "One of a Kind Love Affair." His cousin was longtime Philly stalwart Norman Harris, a guitarist, producer, songwriter, and former record company owner.

Harris paid major dues: he sang with the Charmers, was briefly a member of Frankie Lymon's Teenagers, recorded with the Jarmels, issued solo singles on Laurie and OKeh Records, and later sang with Nat Turner's Rebellion on Philly Groove Records. None of his previous efforts brought him fame or success. He recorded with the Jarmels after they hit with "A Little Bit of Soap." Harris' first big break came when he joined the Delfonics, replacing Randy Cain; his first tour of duty with them ended in 1974 when he went solo. While with the group his mellow tenor was featured on quite a few recordings as a foil to lead William "Poogie" Hart's soulful falsetto, as is evident on "Think It Over Baby," "Lying to Myself," and "I Told You So."
Having left the Delfonics, he passed a solo audition for W.M.O.T. (We Men of Talent) productions and was signed as a solo act. An album was produced and released on Atlantic Records. The first release, "Each Day I Wake Up," was credited as being by the Major Harris Boogie Blues Band. When Atlantic later sprung "Love Won't Let Me Wait" on the public, the seductive ballad achieved a million in sales and became the high mark of Harris' career. It was recorded in a darkened Sigma Sound Studio with only a small light at Harris' lyric stand: Barbara Ingram, Carla Benton, and Yvette Benson supplied the backing vocals. MFSB played on the tracks with that distinctive, prevalent guitar supplied by Bobby Eli, who also produced the session and wrote the song with Gwendolyn Woolfolk (under her pen name of Vinnie Barrett).

Subsequent ballads by Harris fared well on the charts for a while, but when the hits dried up Harris went back to the Delfonics. As a solo act he was featured on an excellent live recording with Blue Magic and Margie Joseph, which showed that he was an even better entertainer than recording artist. He later toured with one of the two groups called the Delfonics; his version featured original members William Hart and Randy Cain. The other group included William Hart's brother, Wilbert (an original member), and two new guys. Major Harris died in Richmond on November 9, 2012; he was 65 years old.

--

by Andrew Hamilton of All Music Guide.

Love Won't Let Me Wait (on Soul Train)

I got over love

Gotta Make Up Your Mind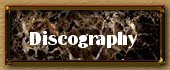 | | | |
| --- | --- | --- |
| LINKS | YEAR | TITLE |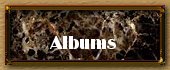 01. Each Morning I Wake Up
02. Love Won't Let Me Wait
03. Sweet Tomorrow
04. Sideshow
05. Two Wrongs

06. Loving You Is Mellow
07. Just A Thing That I Do
08. After Loving You
09. My Way


01. Jealousy
02. I Got Over Love
03. Walking In The Footsteps
04. Tynisa (Goddess of Love)

05. It's Got To Be Magic
06. Ruby Lee
07. Talking To Myself
08. What's The Use In The Truth

01. I Wanna Dance With You
02. Lucky Day
03. Pretty Red Lips (Kiss My Blues Away)
04. How Do You Take Your Love
05. Night Moods

06. You're So Good You're Bad 07. Your Sweet Song
08. This Is Forever
09. Let Me Take You There



01. Love won't Let Me Wait
02. Jealousy
03. Laid Back Love
04. Special
05. Here We Are

06. Living's Easy Now
07. Teach Me Tonight
08. The Trouble With Hello Is Goodbye
09. Lady Rain


01. I Believe In Love
02. Gotta Make Up Your Mind
03. After All
04. Whatever Happened
05. I Love You

06. Girl In My Dreams
07. Let Me Give You Love
08. Through It All
09. Spend Some Time
10. Rediscover