JANICE'S
BLUES ALLEY
PRESENTS



KASHIF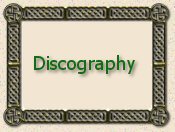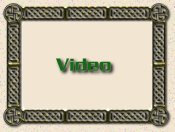 Stone Love
Lover Turn Me On
w/Meli'sa Morgan - Love Changes





Singer/songwriter/keyboardist/producer Kashif wrote and played on Evelyn King's (aka Evelyn "Champagne" King) number one R & B hits "I'm in Love" and "Love Come Down,"Whitney Houston's first hit "You Give Good Love" and one of its follow-ups, "Thinking About You" from her 17-million-selling debut album Whitney Houston. He also contributed to her 17-million selling Whitney LP. His own recording career yielded 17 R & B hit singles and four Top 40 albums. He recorded several duets: "Love Changes" with Mel'isa Morgan, "Love the One I'm With" with Melba Moore, and "Reservations for Two" with Dionne Warwick.

Part of the vanguard that includes early pioneers Stevie Wonder and Ronnie McNeir and his '80s contemporaries the System, Kashif helped to revolutionized R & B music through the infusion of the then-emerging affordable, MIDI/synth technology of the '80s. Music synthesizers at one point could easily fill a room. With the advent of the microchip, synths became more portable and had tonal stability and pricing (though most professional-level synths cost a couple thousand dollars or more) during the '80s. Like McNeir, Kashif shares the distinction of having two self-titled albums in his catalog.

Born Michael Jones in Brooklyn, NY, in 1959, Kashif was orphaned at an early age, growing up in eight foster homes. His first experience with synthesized instruments came during his years with B.T. Express ("Express," "Do It 'Til You're Satisfied"). He appears on the group's early-'80s sides for Columbia Records (check out "Ride on It " from 1978's Shout! LP, among others). Kashif began playing synthesizer bass using the miniMoog while on the road with the group.

After leaving the group, Kashif began making demos with the group Stepping Stone. The demos led to his recording contract with Arista Records in 1983. Because of his burgeoning mastery with synthesizers, Kashif was invited to tour with hitmaker Stephanie Mills at a time when contemporary R & B acts were just beginning to use electronic instruments for live work.

Inspired by Gamble & Huff and Thom Bell's Mighty Three Music, he formed Mighty M Productions with Paul Laurenceand Morrie Brown, infusing early-'80s R & B with a fresh synth-based sound. One of their first projects was Evelyn Champagne King who had a 1979 gold single, "Shame." Prompting her to sing in her higher register than in her previous records, the Mighty M was were attempting to give the singer a more youthful sound. At the same time, RCA Records suggested that she same drop the "Champagne" from her name, thus becoming Evelyn King. The result of their collaboration was "I'm in Love," whose style and bass sound was different from anything being done at the time. It went to number one R & B in summer 1981. The I'm in Love album, which also included the hit "Don't Hide Our Love," peaked at number six R & B. RCA asked Kashif, Brown, and Laurence to produce her follow-up album. Influenced by songwriter/producer Leon F. Sylvers III, Kashif came up with the sprightly "Love Come Down" on which he played all of the instruments except guitar, which was played by Ira Siegel. The single went all the way to number one R & B and didn't come down for five weeks. It was included on her gold Get Loose LP, which parked at number one R & B for two weeks and yielded the number two R & B smash "Betcha She Don't Love You."

Around this time, Kashif had begun working with the New England Digital Synclavier. Kashif invented uses for sampling, for example, replacing drum sounds, lead and background vocal placements, and even dialog editing. Howard Johnson's "So Fine" was the first record on which he used the technique of "flying in" vocals -- some vocal passages could be duplicated by the Synclavier. This created a whole new approach to production with vocalists that continues to be used extensively.

Signing with Arista Records in 1983, his self-tilted debutKashif spawned the hits "I Just Gotta Have You (Lover Turn Me On)," "Stone Love," "Help Yourself to My Love," and "Say Something Love." His other albums are Send Me Your Love, "Baby Don't Break Your Baby's Heart," "Are You the Woman,"Condition of the Heart, Love Changes and 1989's Kashif, with the charming cover of the Four Tops hit "Aint No Woman Like the One I Got." Becoming an in-demand writer/producer,Kashif can be heard on releases by Kenny G ("Keeping Love New"), George Benson, Johnny Kemp, Dionne Warwick, Giorge Pettus, Stacy Lattisaw, Expose, the Wootens, Freda Payne, and others. His Grammy nominations are for the instrumentals "The Mood," "Call Me Tonight," "Edgartown Groove" featuring Al Jarreau, and "The Movie Song."

During 1994, Kashif received an invitation from the famed U.C.L.A. Extension program and created a course called Contemporary Record Production With Kashif. In August 1995, Kashif authored the music industry tome Everything You'd Better Know About the Record Industry as CEO of his Los Angeles-based Brooklyn Boy Books, Entertainment, and Information. In 1998, Kashif signed with U.K. label Expansion Records and his album Who Loves You was released that same year.

Kahif died on September 25, 2016 at the age of 59.

--Ed Hogan, All Music Guide.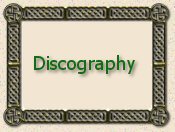 LOOK
YEAR
ALBUM
1983
Kashif
1984
Send Me Your Love
1985
Condition Of The Heart
1987
Love Changes
1989
Kashif (1989)
1998
Who Loves You?
2003
Music From My Mind
01. Don't Stop My Love
02. Stone Love
03. I Just Gotta Have You
04. Help Yourself To My Love

05. Rumors
06. Say Somethin' Love
07. The Mood
08. All

01. Baby Don't Break Your Baby's Heart
02. Ooh Love
03. Are You The Woman
04. Love Has No End
05. Call Me Tonight

06. Send Me Your Love
07. I've Been Missing You
08. Edgartown Groove
09. That's How It Goes


01. I Wanna Have Love With You
02. Dancing In The Dark (heart to heart)
03. Condition Of The Heart
04. Say You Love Me
05. Movie Song

06. Stay The Night
07. Weakness
08. Botha Botha (apartheid song)
09. Love On The Rise


01. Love Changes
02. Loving You Only
03. It All Begins Again
04. Love Me All Over
05. Midnight Mood
06. Fifty Ways (to fall in love)

07. Somebody
08. Who's Getting Serious
09. Reservations For Two
10. Vacant Heart
11. Kathryn


01. Personality
02. Looking For A Lover
03. Love Letter Out Loud
04. Step Into My World
05. I'm Coming Home

06. Ain't No Woman (like the one I've got)
07. After You
08. My Door
09. Pop The Question


01. Bed You Down
02. Good Ol' Days
03. Rhythm Of My Mind
04. Brooklyn Breezes
05. I Don't Give A Damn

06. Mingo Wheya
07. Can We Just Get Along
08. Lay You Down
09. It's Alright
10. Who Loves You?

01. I'm Down
02. Lover's Holiday
03. You Make Me Swear
04. Black Woman
05. Sexy Girls
06. So Emotional
07. Mingo Wheya
08. Superfly
09. Tossin' Turnin'
10. He Don't Love You
11. I Don't Give A Damn
12. 'Bout To Fall In Love

13. Just Get Along
14. Don't Stop My Love
15. Lover Turn Me On
16. Stone Love
17. Help Yourself To My Love
18. Say Something Love
19. The Mood
20. Rumors
21. All
22. Beautiful Girls
23. Crazy Luv