BOBBY "BLUE" BLAND

JANICE'S BLUES ALLEY PRESENTS
BOBBY "BLUE" BLAND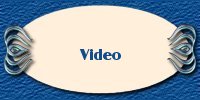 | | |
| --- | --- |
| | Malaco Records Website: Bobby "Blue" Bland |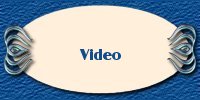 Ain't No Love in the Heart of the City
Stormy Monday w/Johnny Taylor
Turn on Your Love Light

Bobby Bland earned his enduring blues superstar status the hard way: without a guitar, harmonica, or any other instrument to fall back upon. All Bland had to offer was his magnificent voice, a tremendously powerful instrument in his early heyday, injected with charisma and melisma to spare. Just ask his legion of female fans, who deem him a sex symbol to this day.

For all his promise, Bland's musical career ignited slowly. He was a founding member of the Beale Streeters, the fabled Memphis aggregation that also included B.B. King and Johnny Ace. Singles for Chess in 1951 (produced by Sam Phillips) and Modern the next year bombed, but that didn't stop local deejay David Mattis from cutting Bland on a couple of 1952 singles for his fledgling Duke logo.

Bland's tormented crying style was still pretty rough around the edges before he entered the Army in late 1952. But his progress upon his 1955 return was remarkable; with saxist Bill Harvey's band (featuring guitarist Roy Gaines and trumpeter Joe Scott) providing sizzling support, Bland's assured vocal on the swaggering "It's My Life Baby" sounds like the work of a new man. By now, Duke was headed by hard-boiled Houston entrepreneur Don Robey, who provided top-flight bands for his artists. Scott soon became Bland's mentor, patiently teaching him the intricacies of phrasing when singing sophisticated fare (by 1962, Bland was credibly crooning "Blue Moon," a long way from Beale Street).

Most of Bland's savage Texas blues sides during the mid-to-late '50s featured the slashing guitar of Clarence Hollimon, notably "I Smell Trouble," "I Don't Believe," "Don't Want No Woman," "You Got Me (Where You Want Me)," and the torrid "Loan a Helping Hand" and "Teach Me (How To Love You)." But the insistent guitar riffs guiding Bland's first national hit, 1957's driving "Farther up the Road," were contributed by Pat Hare, another vicious picker who would eventually die in prison after murdering his girlfriend and a cop. Later, Wayne Bennett took over on guitar, his elegant fretwork prominent on Bland's Duke waxings throughout much of the '60s.

The gospel underpinnings inherent to Bland's powerhouse delivery were never more apparent than on the 1958 outing "Little Boy Blue," a vocal tour de force that wrings every ounce of emotion out of the grinding ballad. Scott steered his charge into smoother material as the decade turned -- the seminal mixtures of blues, R&B and primordial soul "I Pity the Fool," the Brook Benton-penned "I'll Take Care of You," and "Two Steps from the Blues" were tremendously influential to a legion of up-and-coming southern soulsters.

Scott's blazing brass arrangements upped the excitement ante on Bland's frantic rockers "Turn on Your Love Light" in 1961 and "Yield Not to Temptation" the next year, but the vocalist was learning his lessons so well that he sounded just as conversant on soulful R&B rhumbas (1963's "Call on Me") and polished ballads ("That's the Way Love Is," "Share Your Love with Me") as with an after-hours blues revival of T-Bone Walker's "Stormy Monday Blues" that proved a most unlikely pop hit for him in 1962. With "Ain't Nothing You Can Do," "Ain't Doing Too Bad," and "Poverty," Bland rolled through the mid-'60s, his superstar status diminishing not a whit.

In 1973, Robey sold his labels to ABC Records, and Bland was part of the deal. Without Scott and his familiar surroundings to lean on, Bland's releases grew less consistent artistically, though His California Album in 1973 and Dreamer the next year boasted some nice moments (there was even an album's worth of country standards). The singer reteamed with his old pal B.B. King for a couple of mid-'70s albums that broke no new ground but further heightened Bland's profile, while his solo work for MCA teetered closer and closer to MOR (Bland has often expressed his admiration for ultra-mellow pop singer Perry Como).

Since the mid-'80s, Bland has recorded for Jackson, MS's Malaco Records. His pipes undeniably reflect the ravages of time, and those phlegm-flecked "snorts" he habitually emits become annoying in large doses. But Bobby "Blue" Bland endures as a blues superstar of the loftiest order, resurfacing in 1998 with Memphis Monday Morning.



Bland died in Memphis in June 23, 2013 at the age of 83.



-- Bill Dahl [All Music Guide]

| | | |
| --- | --- | --- |
| LINKS | YEAR | TITLE |

1958 Blues Consolidated (w/Little Jr. Parker)
01. Next Time You See Me(Parker)
02. Mother-In-Law Blues(Parker)
03. Barefoot Rock(Parker)
04. That's Alright(Parker)
05. Wondering(Parker)
06. Sittin' and Thinkin'(Parker)

07. It's My Life, Baby
08. I Smell Trouble
09. Farther up the Road
10. Sometime Tomorrow
11. You Got Me (Where You Want Me)
12. Loan a Helping Hand

1960 Like Er Red Hot
1961 Two Steps from the Blues
01. Two Steps from the Blues
02. Cry Cry Cry
03. I'm Not Ashamed
04. Don't Cry No More
05. Lead Me On
06. I Pity the Fool

07. I've Got to Forget You
08. Little Boy Blue
09. St. James Infirmary
10. I'll Take Care of You
11. I Don't Want No Woman
12. I've Been Wrong So Long

1963 Bobby Bland-Jimmy Soul-Johnny Watson

1963 Call on Me
01. Call on Me
02. Feeling Is Gone
03. Honky Tonk
04. Cry Lover Cry
05. Wishing You Well
06. Share Your Love

07. That's the Way Love Is
08. Care for Me
09. No Sweeter Girl
10. Bobby's Blues
11. Ain't It a Good Thing
12. Queen for a Day

1964 Ain't Nothing You Can Do
1966 The Soul of the Man
01. I Can't Stop
02. Back in the Same Bag
03. Let's Get Together
04. Reach Right Out
05. Ain't Nobody's Business
06. Fever

07. Too Late for Tears
08. Deep in My Soul
09. Soul Stretch [instrumental]
10. Dear Bobby
11. Playgirl


1967 Touch of the Blues
1969 A Piece of Gold
1969 Spotlight on the Man
1969 Here's the Man!
01. 36-22-36
02. You're the One (That I Adore)
03. Turn on Your Love Light
04. Who Will the Next Fool Be?
05. You're Worth It All
06. Blues in the Night

07. Your Friends
08. Ain't That Loving You
09. Jelly, Jelly, Jelly
10. Twistin' up the Road
11. Stormy Monday Blues



1969 Blues Consolidated
1970 If Loving You Is Wrong
01. City Woman
02. Ain't Nothing You Can Do
03. Five Long Years
04. Call on Me

05. If I Weren't a Gambler
06. (If Loving You Is Wrong) I Don't Want to be Right
07. This Time I'm Gone for Good
08. Up and Down World

1973 His California Album
01. This Time I'm Gone for Good
02. Up and Down World
03. It's Not the Spotlight
04. (If Loving You Is Wrong) I Don't Want to be right
05. Goin' Down Slow

06. Right Place at the Right Time
07. Help Me Through the Day
08. Where My Baby Went
09. Friday the 13th Child
10. I've Got to Use My Imagination

1974 Woke up Screaming
01. No Blow, No Show
02. Wise Man Blues
03. Army Blues
04. Lost Lover Blues
05. It's My Life, Baby
06. Honey Bee
07. Time Out
08. Little Boy Blue

09. Woke up Screaming
10. You've Got Bad Intentions
11. I Can't Put You Down Baby
12. I Smell Trouble
13. Don't Want No Woman
14. I Don't Believe
15. I Learned My Lesson
16. Farther up the Road


1974 Dreamer
01. Ain't No Love in the Heart of the City
02. I Wouldn't Treat a Dog (The Way You treat me)
03. Lovin' on Borrowed Time
04. When You Come to the End of Your Road
05. I Ain't Gonna Be the First to Cry

06. Dreamer
07. Yolanda
08. Twenty-Four Hour Blues
09. Cold Day in Hell
10. Who's Foolin' Who?

1974 Together for the First Time...Live [w/ B. B. King]
01. 3 O'Clock Blues
02. It's My Own Fault
03. Drifting Blues
04. That's the Way Love Is
05. I'm Sorry
06. I'll Take Care of You

07. Don't Cry No More
08. Don't Want a Soul Hangin' Around
09. Good to Be Back Home/Driving Wheel/Rock Me
10. Everybody Wants to Know Why I Sing the blues
11. Goin' Down Slow
12. I Like to Live the Love

1975 Get on Down with Bobby Bland
1976 Together Again...Live [w/ B. B. King]
01. Let Good Times Roll
02. Medley: Stormy Monday Blues/Strange Things
03. Feel So Bad

04. Medley: Mother-In-Law Blues/Mean Old World
05. Every Day I Have the Blues
06. Medley: The Thrill Is Gone/I Ain't Gonna...


1977 Reflections in Blue
01. Soul of a Man
02. I'll Be Your Fool Once More
03. Sittin' on a Poor Man's Throne
04. I Intend to Take Your Place
05. It Ain't the Real Thing

06. It's All Over
07. If I Weren't a Gambler
08. Five Long Years
09. I Got the Same Old Blues


1978 Come Fly with Me
01. Come Fly With Me
02. To Be Friends
03. Love To See You Smile

04. You Can Count On Me
05. This Bitter Earth
06. Ain't She Something

1979 I Feel Good, I Feel Fine
01. I Feel Good, I Feel Fine
02. Someone to Belong To
03. Little Mama
04. Tit for Tat

05. I Can't Take No Mo'
06. Soon as the Weather Breaks
07. In His Eyes
08. Red Sails in the Sunset

1980 Sweet Vibrations

1983 Foolin' with the Blues
01. You Got Me (Where You Want Me)
02. Loan Me a Helping Hand
03. I Pity the Fool
04. Who Will the Next Fool Be?
05. Two Steps from the Blues
06. Reconsider Baby
07. Bobby's Blues

08. You're Worth It All
09. Don't Cry No More
10. I'm Not Ashamed
11. I'll Take Care of You
12. 36-22-36
13. Ain't No Telling
14. Yield Not to Temptation

1983 Tell Mr. Bland
1985 Blues in the Night
01. Blue Moon
02. If I Hadn't Called You Back
03. Ask Me 'Bout Nothin' (But the Blues)
04. Jelly, Jelly, Jelly
05. When You Put Me Down
06. Blind Man
07. Chains of Love
08. Fever
09. Blues in the Night

10. Chains of Love
11. Fever
12. Blues in the Night
13. Loneliness Hurts
14. Feeling Is Gone
15. I'm Too Far Gone (To Turn Around)
16. Black Night
17. Share Your Love With Me


1985 Members Only
01. Members Only
02. In the Ghetto
03. I've Just Got to Know
04. Straight from the Shoulder
05. Sweet Woman's Love

06. Can We Make Love Tonight
07. Sweet Surrender
08. I Need Your Love So Bad
09. Heart, Open up Again



1985 Turn on Your Love Light
1986 After All
01. Second Hand Heart
02. After All
03. Walkin' & Talkin' & Singin' the Blues
04. I Hear You Thinkin'
05. There Ain't No Turnin' Back

06. Love Me or Leave Me
07. Angel
08. Sunday Morning Love
09. I Stand Accused


1987 First Class Blues
01. Two Steps from the Blues
02. St. James Infirmary
03. Members Only
04. Sunday Morning Love
05. In the Ghetto
06. Sweet Woman's Love
07. Angel
08. I've Just Got to Know

09. Can We Make Love Tonight
10. After All
11. I Hear You Thinkin'
12. Straight from the Shoulder
13. Love Me or Leave Me
14. Second Hand Heart
15. Walkin' & Talkin' & Singin' the Blues
16. Heart, Open up Again

1987 Blues You Can Use
01. Get Your Money Where You Spend Your Time
02. Spending My Life With You
03. Our First Blues Song
04. Restless Feelin's
05. 24 Hours a Day

06. I've Got a Problem
07. Let's Part as Friends
08. For the Last Time
09. There's No Easy Way to Say Goodbye



1989 Midnight Run
01. You've Got to Hurt Before You Heal
02. Lay Love Aside
03. Kiss Me to the Music
04. Keep It a Secret
05. Take off Your Shoes

06. Ain't No Sunshine When She's Gone
07. If I Don't Get Involved
08. I'm Not Ashamed to Sing the Blues
09. Midnight Run
10. Starting All over Again

1990 Here We Go Again
01. Here We Go Again
02. Recess in Heaven
03. Never Let Me Go
04. Country Love
05. Exactly, Where It's At

06. You're About to Win
07. Is This the Blues?
08. Don't Go to Strangers
09. We've Had a Good Time


1990 You've Got Me Loving You
01. Red Skies
02. Big Wall
03. Rules and Schemes
04. Deeper and Deeper
05. Stand or Fall
06. Built for the Future

07. Saved by Zero
08. Are We Ourselves?
09. One Thing Leads to Another
10. Less Cities
11. Chase the Fire
12. Secret Separation


1990 I Like to Live the Love [w/ B. B. King]
01. Three O'Clock Blues
02. It's My Own Fault
03. That's the Way Love Is
04. I'm Sorry
05. Don't Cry No More

06. Don't Answer the Door
07. Goin' Down Slow
08. I Like to Live the Love
09. Driftin' Blues
10. Let the Good Times Roll

1991 Portrait of the Blues
01. Ain't No Love for Sale
02. Hurtin' Love
03. These Are the Things That a Woman Needs
04. I Can Take You to Heaven Tonight
05. Last One to Know

06. Just Take My Love
07. I Just Won't Be Your Fool Anymore
08. She's Puttin' Something in My Food
09. When Hearts Grow Cold
10. Let Love Have Its Way

1993 Years of Tears
01. Somewhere Between Right & Wrong
02. There's a Stranger in My House
03. Hole in the Wall
04. Years of Tears to Go
05. Hurtin' Time Again

06. I Just Tripped on a Piece of Your Broken heart
07. Sweet Lady Love
08. Love of Mine
09. I've Got to Have Your Love Tonight
10. You Put the Hurt on a Hurtin' Man


1994 Long Beach 1983 [live]
01. Mel's Groove [instrumental]
02. Ain't That Loving You
03. I'll Take Care of You
04. Soul of a Man
05. I Intend to Take Your Place
06. Soon as the Weather Breaks

07. Today I Started Loving You Again
08. Share Your Love With Me
09. Recess in Heaven
10. Medley: That's the Way Love Is/Ain't...
11. Medley: Feeling Is Gone/Stormy Monday...
12. Farther up the Road

1995 Really the Blues
01. Ain't That Lovin' You
02. I'll Take Care of You
03. I Pity the Fool
04. This Time I'm Gone for Good

05. That's the Way Love Is
06. Blues Medley: Stormy Monday Blues/Guitar...
07. Encore Medley: Instrumental/Reconsider...
08. St. James Infirmary

1995 Sad Street
01. Double Trouble
02. Sad Street
03. God Bless the Child That's Got His Own
04. Tonight's the Night (Gonna Be Alright)
05. My Heart's Been Broken Again

06. I've Got a Twenty Room House
07. Mind Your Own Business
08. I Wanna Tell You About the Blues
09. I Had a Dream Last Night
10. Let's Have Some Fun


1996 That Did It!: The Duke Recordings 3
01. Reach Right Out
02. Angel Girl
03. Building a Fire With Rain
04. Ain't Nobody's Business
05. Fever
06. Let's Get Together
07. Dear Bobby (The Note)
08. Sweet Lips of Joy
09. I Ain't Myself Anymore
10. Too Late for Tears
11. These Hands (Small But Mighty)
12. Playgirl
13. I'm Too Far Gone (To Turn Around)
14. Good Time Charlie, Pt. 1
15. Deep in My Soul
16. Sweet Loving
17. One Horse Town
18. I Can't Stop
19. Back in the Same Old Bag
20. You're All I Need
21. Poverty
22. That Did It
23. Piece of Gold
24. Sad Feeling
25. Shoes
26. Driftin' Blues
27. Gettin' Used to the Blues

28. Road of Brokenhearted Men
29. Lover With a Reputation
30. Touch of the Blues
31. Set Me Free
32. Save Your Love for Me
33. Wouldn't You Rather Have Me
34. Rockin' in the Same Old Boat
35. This Time I'll Be True
36. Baby I'm on My Way
37. Ask Me 'Bout Nothin' (But the Blues)
38. Georgia on My Mind
39. Who Can I Turn to (When Nobody Needs Me)
40. Gotta Get to Know You
41. Chains of Love
42. Since I Fell for You
43. Yum Yum Tree
44. You Ought to Be Ashamed
45. If Love Ruled the World
46. If You Got a Heart
47. Keep on Lovin' Me (You'll See a Change)
48. I'm Sorry
49. Shape up or Ship Out
50. Love That We Share (Is True)
51. Do What You Set Out to Do
52. I'm So Tired
53. I Don't Want Another Mountain to Climb
54. That's All There Is (There Ain't No More)

1998 Just One More Step
01. Two Steps from the Blues
02. Sunday Morning Love
03. Angel
04. Second Hand Heart
05. Let's Part as Friends

06. Midnight Run
07. Ain't No Love for Sale
08. I've Got Years of Tears to Go
09. I've Got a Twenty Room House
10. I Can Take You to Heaven Tonight


1998 Live on Beale Street
01. Intro
02. When Your Love Is Not Around
03. That's the Way Love Is
04. Love of Mine
05. As Soon as the Weather Breaks
06. Further on up the Road
07. I Pity the Fool
08. Ain't No Sunshine When She's Gone
09. St. James Infirmary
10. I'll Take Care of You

11. Get Your Money Where You Spend Your Time
12. You've Got to Hurt Before You Heal
13. Sunday Morning Love
14. If You're Gonna' Walk on My Love
15. Bobby Rush, Johnnie Taylor Introduction ["Rap"]
16. Stormy Monday
17. Double Trouble/She's Puttin' Somethin' in my food
18. Members Only
19. 24 Hours of the Day


1998 Memphis Monday Morning
01. I'm Bobby "B"
02. I Don't Want No Kickin' in My Stall
03. There's a Rat Loose in My House
04. Truth Will Set You Free
05. Memphis Monday Morning

06. I'm Glad
07. My Baby Is the Only One
08. I Hate Missin' You
09. You Left Me With the Blues
10. Lookin' for Some Tush

2000 Mercy, Mercy Me
01. Mels Groove
02. Ain't That Loving You
03. I'll Take Care Of You
04. Soul Of A Man
05. I Intend To Take Your Place
06. Soon As The Weather Breaks

07. Today I Started Loving You Again
08. Share Your Love With Me
09. Recess In Heaven
10. That's The Way Love Is/Nothing You Can Do
11. Feeling Is Gone/Stormy Monday Blues
12. Farther Up The Road