AL WILSON

JANICE'S BLUES ALLEY PRESENTS

AL WILSON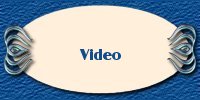 Wikipedia: Al Wilson

Soul Tracks: Al Wilson

Final Taxi: Al Wilson

Best remembered for the soul classic "Show and Tell," singer Al Wilson was born June 19, 1939 in Meridian, Mississippi.

From childhood forward he was singing professionally, and by the age of 12 was leading his own spiritual quartet and singing in the church choir, even performing covers of country and western hits as circumstances dictated. While he was in high school, Wilson and his family relocated to San Bernadino, California, where he worked odd jobs as a mail carrier, a janitor, and an office clerk, in addition to teaching himself to play drums; after graduation he spent four years touring with Johnny Harris and the Statesmen before joining the U.S. Navy and singing with an enlisted men's chorus.

After a two-year military stint, Wilson settled in Los Angeles, touring the local nightclub circuit before joining the R&B vocal group the Jewels; from there he landed with the Rollers, followed by a stint with the instrumental combo the Souls. In 1966, Wilson signed with manager Marc Gordon, who quickly scored his client an a cappella audition for Johnny Rivers -- the "Secret Agent Man" singer not only signed Wilson to his Soul City imprint, but also agreed to produce the sessions that yielded the 1968 R&B smash "The Snake." The minor hit "Do What You Gotta Do" appeared that same year, but Wilson then largely disappeared from sight until 1973, when he issued the platinum-selling Weighing In -- the album's success was spurred by the shimmering "Show and Tell," a Johnny Mathis castoff that sold well over a million copies. 1974's "The La La Peace Song" proved another major hit, and two years later, "I've Got a Feeling We'll Be Seeing Each Other Again" cracked the R&B Top Three. With 1979's "Count the Days" Wilson scored his final chart hit, however, and he spent the next two decades touring clubs and lounges; in 2001 he re-recorded his classic hits for the album Spice of Life.

Kidney failure took his life on April 21, 2008.

-- by

Jason Ankeny, All Music Guide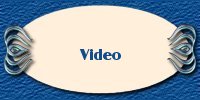 Show and Tell
Touch and Go
I've Got a Feeling

| | | |
| --- | --- | --- |
| LINKS | YEAR | TITLE |

01. The Dolphins
02. By The Time I Get To Phoenix
03. I Stand Accused
04. Summer Rain
05. Do What You Gotta Do
06. The Snake

07. Who Could Be Loving You
08. Poor Side Of Town
09. Shake Me, Wake Me (when it's over)
10. This Guy's In Love With You
11. Brother, Where Are You?


01. Show And Tell
02. I'm Out To Get You
03. Queen Of The Ghetto
04. Touch And Go
05. My Song

06. Broken Home
07. What You See
08. Love Me Gentle, Love Me Blind
09. Moonlightin'
10. For Cryin' Out Loud

01. La La Peace Song
02. Stone's Throw
03. I Won't Last A Day Without You
04. Let Me Be The One
05. Goin' Through The Motions
06. Passport

07. I'm A Weak Man
08. Fifty-Fifty
09. Longer We Stay Together
10. Willoughby Brook Road
11. You're The One Thing



01. I've Got A Feeling
02. Stay With Me
03. Baby, I Want Your Body
04. Differently
05. Having A Party

06. Ain't Nothing New Under The Sun
07. How's Your Love Life
08. Honoring
09. You Did It For Me


01. Count The Days I'm Gone
02. You Got It
03. Is This The End
04. Tomorrow's Sun

05. Earthquake
06. Since I'm Without You
07. Save A Dance
08. You Really Turn Me On

01. Show And Tell
02. La La Peace Song
03. Keep On Loving You
04. I Won't Last A Day Without You
05. Let Me Be The One
06. Amen Brother
07. Touch And Go
08. You Do The Right Things
09. I'm Out To Get You
10. Born On The Bayou

11. Listen To Me
12. Settle Me Down
13. Willoughby Brook Road
14. Magic Of Your Mind
15. Queen Of The Ghetto
16. Passport
17. I'm A Weak Man
18. Goin' Through The Motions
19. A Stone's Throw